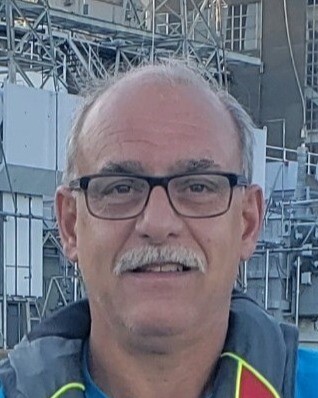 Randall Lynn Crosslin, 61, passed away November 15, 2023, at his home in Lewisburg. He was born in Shelbyville to the late Cecil Crosslin and late Charlotte Ruth Hargrove.
He is survived by his wife, Ellen Crosslin; his daughter, Shelby Crosslin; son, Hayes Crosslin; sister, Connie Shrum; brother, Gary Crosslin; and several nieces and nephews.
Visitation will be on Wednesday, November 22, 2023, from 12:00 PM to 2:00 PM followed by a graveside service at 2:30 PM at Lone Oak Cemetery.
In his youth, he excelled in football as a passionate player, always displaying determination and resilience. He carried these qualities throughout his life, tackling any challenge that came his way with unwavering dedication.
A man of many trades, Randy was known for his tireless work ethic and willingness to help anyone in need. Being a person who worked in Maintenance most of his career, he could fix most anything that was broken, always ready with tools in hand.
Although he had an aversion to dogs, they were naturally drawn to him. Randy valued his relationships, with his extensive network of friends, who will forever hold dear the memories they shared. Most of all, he loved and cherished the times spent with his family.
May his spirit find eternal peace, and may we cherish his memory forevermore.
Bills-McGaugh & Hamilton Funeral Home & Crematory is honored to assist the family with the arrangements. Condolences may be extended online at www.billsmcgaugh.com.