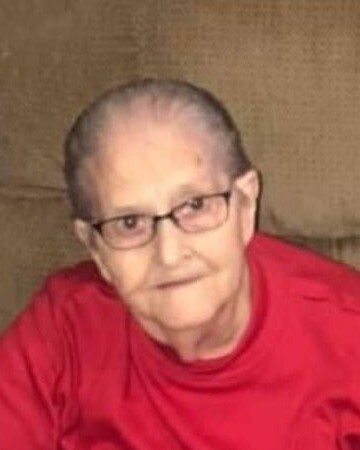 Sally Marie Williams Curtis, a beloved mother, grandmother, and dear friend to many, passed away peacefully on November 15, 2023, at the age of 91. Born on May 8, 1932, to William David and Lucindy Ashford Williams. Sally lived a full and vibrant life, leaving an indelible mark on the hearts of all who had the privilege of knowing her.
Visitation will be Monday, November 20, 2023, from 4:00 PM to 7:00 PM. Visitation will resume on Tuesday, November 21, 2023, at 12:00 PM and continue until the funeral hour of 2:00 PM with burial following at Round Hill Cemetery.
Sally is preceded by her husbands; Joe McCool and Howard Curtis, parents; her brothers; Jim Williams, Houston Williams, Virgil Williams; her sisters, Rosie Thomason, Nancy King, Edna Mae Cheeves, Polly Johnson, and Lottie Crabtree; and grandson, Wayne Curtis. She is survived by her son, Joe David McCool; daughters, Judy Wilson and Michelle Chavira Tharpe and several grandchildren, great grandchildren and great great grandchildren.
Known for her outgoing personality and spunky nature, Sally possessed an infectious zest for life. Her presence would light up any room she entered, filling it with laughter and joy. Her family was at the center of Sally's world, and she cherished every moment spent with her loved ones. She could be found many times reading her Bible and conversing with her heavenly Father.
Sally had a variety of interests that brought her tremendous happiness. She had an affinity for classic television shows, particularly the Rifleman, Three Stooges, and keeping up with the latest news. Television provided her with countless hours of entertainment and served as a window into the world beyond her own.
Born into humble beginnings, Sally experienced the hardships of her time, including picking cotton as a child. These experiences shaped her into a strong, resilient individual, always appreciative of life's simple blessings. Sally dedicated herself to caring for others as a nurse aide at Gordon's hospital, touching the lives of countless patients with her warmth and compassion. Later in life, she embarked on a new adventure and ran her own daycare, bringing laughter and kindness into the lives of the children she nurtured.
Sally will be deeply missed by her children, grandchildren, extended family, and friends. Her memory will forever be cherished, her laughter forever echoing in the hearts of those who loved her. In lieu of flowers, the family kindly requests donations be made to [charity of choice] in honor of Sally's generous and caring spirit.
Bills-McGaugh & Hamilton Funeral Home & Crematory is honored to assist the family with the arrangements. Condolences may be extended online at www.billsmcgaugh.com.