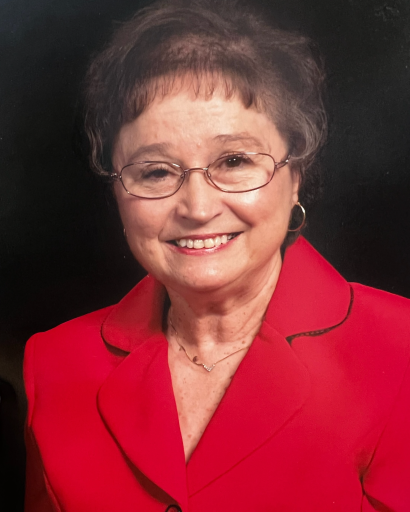 Janie Belinda Scott, a beloved soul who touched the lives of many, passed away from a long battle with Alzheimer's on September 17, 2023, at the Christian Care Center in Medina, TN surrounded by family. Born on December 15, 1950 to the late Aaron and Dovie McMinn, Janie lived a life filled with love, kindness, and a deep sense of hospitality. She will always be remembered for her love for Christ that guided her daily life and actions. She displayed a warm heart and unwavering devotion to her family, church, and all those around her.
She was a dedicated church secretary and bookkeeper. Outside of her career, Janie found immense joy in serving the Lord and others. She was an active member of her church community, finding solace and purpose in teaching the children at church. Her nurturing spirit created an environment where young minds and hearts were led to Christ. Cooking was another one of Janie's passions. Whether it was hearty family dinners or delectable desserts, Janie's culinary creations brought people together while satisfying their palates. Janie's beautiful voice graced the choir at her church, where she found comfort in expressing her faith through song.  However, above all else, Janie cherished spending time with her family – especially her beloved grandchildren.
Left to cherish her memory are her children Laurie Wilson (Andy), Amy Garrott (Ben), and Brian Scott (Gina); grandchildren, David Wilson, Jr. (Alixe), John Wilson (Jessica), Tyler Garrott (Madison), Shelby Bond (Garrett), Ellie Ray Scott, and Nathan Scott; great-grandchildren, Jonah Blair Wilson, Sam Wilson, Archie Garrott, Colton Wilson, and Caleb Wilson; brothers, Ricky McMinn (Carol) and Randy McMinn (Vonda); and sisters, Rosemary Smith, Peggy Clarke (Randy), and Jo Ellen Wood (Daryl).
The funeral service will be held 1:00 p.m. Thursday, September 21, 2023, in the chapel of Arrington Funeral Directors with Rev. Maurice Hayes officiating.  The family will receive friends Wednesday, September 20, 2023, from 5:00 p.m. until 7:00 p.m. and again on Thursday prior to the service from 12:00 p.m. until 1:00 p.m.  The burial will follow the services at Ridgecrest Cemetery.
Arrington Funeral Directors, 148 W. University Pkwy., Jackson, TN 38305, 731.668.1111