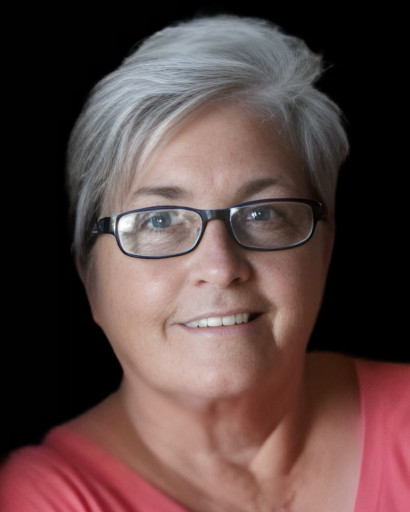 Cynthia Ann Hinds passed away on Friday, September 8, 2023, at her residence surrounded by her loving family at the age of 69.
She was born on April 4, 1954, in Chicago, IL., the daughter of the late Robert Curlin and Harriett Martensen Hamilton.
Cynthia had a fulfilling career working in sales for Surplus Management. She dedicated her time and skills to the company, leaving behind a remarkable legacy of professionalism and hard work.
Her warm and caring personality endeared her to everyone she encountered. Cynthia had a special fondness for children and enjoyed spending time with them. Her passion revolved around her grandchildren and great-grandchildren; they brought immense joy to her life. Cynthia cherished every moment she spent with them.
Animals held a special place in Cynthia's heart as well. She had a deep compassion for all creatures.  Her kind-hearted nature extended beyond human beings and touched the lives of animals as well.
A memorial service will be held to honor Cynthia's life on September 23, 2023, at Fellowship Bible located at 141 Pleasant Palins Road in Jackson, TN. The service will begin at 10:00 AM.. It is an opportunity for family members, friends, and acquaintances to gather together and pay their respects to this remarkable woman who brought so much happiness into the lives of others.
Cynthia is survived by her loving husband Dennis "Denny" Hinds who supported her throughout their journey together. Together they shared many beautiful memories that will forever be cherished.
She is also survived by her son Anthony "Tony" Wayne Izzo and his wife Shawn, as well as her daughter Maria Ann Potaczek and her husband Tony. Their love for their mother knew no bounds, and Cynthia's impact on their lives will always be treasured.
Cynthia was a stepmother to Jason Hinds and his wife Melissa, as well as to Amanda "Mandy" All and her husband Tim. She embraced them as her own and showered them with love and affection.  In addition to her immediate family, Cynthia is survived by her brothers Robert "Bob" Hamilton and Andrew "Drew" Hamilton and her older sister Carol who were more than siblings; they were lifelong friends. Their shared memories, laughter, and support provided a strong foundation throughout their lives.
Cynthia's legacy lives on through her beloved grandchildren: Frankie, Ashley, Madison, Taylor, A.J., Tyler, Vinnie, Hayley, Caitlyn, Issac, and Bea. Each grandchild held a special place in Cynthia's heart. She treasured their unique personalities, celebrated their accomplishments, and provided unwavering support throughout their journeys.
Her great-grandchildren Gio and Ellie brought abundant joy into Cynthia's life. Their innocence filled her days with love and happiness. She forged unforgettable connections with them that will endure for generations to come.
Cynthia Ann Hinds will forever be remembered for her kindheartedness, compassion towards others (both human and animal), dedication to family, and love for life. Her presence brightened the lives of all those fortunate enough to know her.
Arrington Funeral Directors, 148 W. University Parkway, Jackson, Tennessee 38305