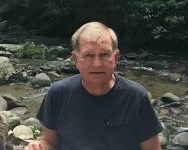 A memorial service to celebrate the life of Samuel Perry Clark, 80, will be held at 2:00 p.m. Friday at Memorial Funeral Home. Visitation will begin at 12 noon until service time.
Sammy died on July 25, 2023 at his residence. He was born in Corinth on October 22, 1942 to the late Samuel Perry and Kay T. Hart Clark. He was a 1960 graduate of Corinth High School. He was a retired pipeliner and a member of union 798. After his retirement, he enjoyed buying and selling antique furniture. He loved to hunt, fish, and was an avid civil war relic hunter and collector.
He is survived by his son, Nathan Clark and his sister, Jane Clark Summers.
In addition to his parents he was preceded in death by his brother, Jimmy Clark.
Rev. Rod Taylor will officiate the service.
Online condolences can be left at www.MemorialCorinth.com
Arrangements are under the care of Memorial Funeral Home.