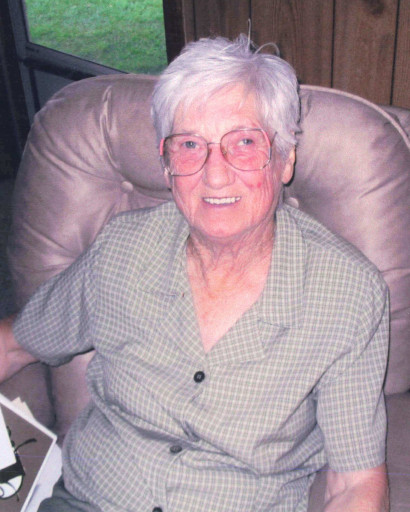 Novella Hazel Simmons Cook passed away on September 30, 2023, at the age of 95 years, 3 months, and 5 days in Collinwood, Tennessee. She was born on June 25, 1928, in Cypress Inn, TN to the late Tommy Henry and Josephine Burks Simmons.
Novella was a devoted homemaker and a beloved member of the Collinwood Freewill Baptist Church. She found joy in many activities such as quilting, traveling, gardening, tending to her beautiful flowers, and most importantly, spending cherished moments with her family. On September 10, 1955, she embarked on a lifelong journey of love and commitment when she married Oddo Cook. Mr. Cook preceded her in death on August 10, 2009.
Left to honor Novella's memory are her two daughters: Rebecca Diane Overstreet of Nashville, TN and Susan Ann Calton of Madison AL; son-in-law Ebb Robertson of Collinwood, TN; sister Ivadean Bryant of Iron City, TN; four grandchildren: Selena Robertson, Tina Overstreet, Emily Robertson, Benjamin Trull; and two great-grandchildren: Myles Butler and Esther Kay Trull.
Novella Cook was preceded in death by her husband Oddo Cook and her parents Tommy Henry and Josephine Burks Simmons. She also mourned the loss of her daughters Janet Kay Trull and Doris Faye Robertson; five brothers: Hubert Simmons, Buford Simmons, Floyd Simmons, Tommy Lee Simmons, Doil Simmons; five sisters: Velma Pickard, Ida Burns, Lilah Lee, Ethel Woodard, Beulah Daniel; as well as a grandchild named Janet Brooke Robertson.
The funeral service to celebrate Novella's life will take place on Monday, October 2nd, 2023, at 11:00 AM at Shackelford Funeral Directors in Collinwood, Tennessee. The service will be officiated by Ben Trull and Greg Eaton, with burial to follow in the Memorial Gardens at Collinwood, Tennessee.
Visitation will be held prior to the funeral service on Monday, October 2, 2023, from 9:00 AM to 11:00 AM.
In lieu of flowers donations can be made to the National Heart Association or Saint Jude Childrens Hospital.