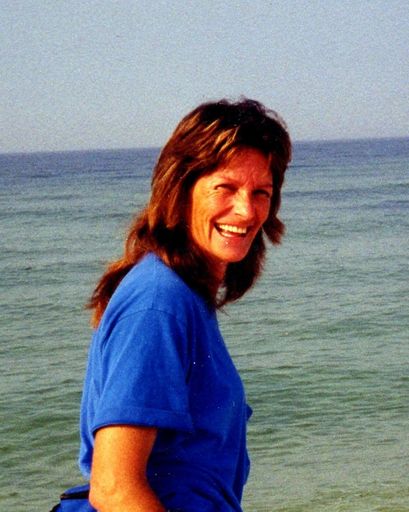 Funeral services for Mary E. Roberson, 62 of Burnsville, MS are set for Monday, November 20,2023 at 1pm at Magnolia Funeral Home – EAST with Bro. Ed Kennedy officiating the service and interment to follow in Antioch Freewill Baptist Church Cemetery. Visitation will be Monday, November 20, 2023 from 11am until 1pm at Magnolia Funeral Home – EAST. Pallbearers will be Brent Arnold, Tyler Arnold, David Arnold, James McGaughy, Joey Smith and Joe Wheeler. Mary , a retired painter, passed away peacefully on November 14, 2023, in Burnsville, MS. Born on November 8, 1960, in Iuka, MS to Stacey and Juanita Grimes, Mary lived a life full of love, creativity, and compassion.
She was of the Baptist Faith and was a retired construction painter. While painting was her profession, Mary's true joy came from her family and friends. She cherished spending time with her loved ones and always went above and beyond to create lasting memories with them.  Being a grandmother brought immense joy to Mary's heart. She treasured each moment spent with her four grandchildren, seven step-grandchildren, and twelve great-grandchildren.
Apart from her dedication to family life, Mary had various interests that brought happiness into her world. She found solace in working hard on projects that allowed her creative spirit to thrive. Whether it was painting or pursuing other endeavors, she always infused passion into everything she did.
Mary was an avid animal lover who found immense joy in the company of pets. Their unconditional love warmed her heart and provided constant companionship throughout the years.
Mary is survived by her mother, Juanita Grimes; her son, Brad Grimes; daughter, Kasey Roberson; stepson, Danny Roberson; stepdaughters, Elicia Smith and Amy Leonard;  4 grandchildren; 7 step grandchildren; 12 great grandchildren; brother, Jimmy Ray Grimes.; nephew, Kevin Grimes; other relatives and a host of friends. She is preceded in death by her husband, Danny Roberson; father, Stacey Grimes and her brothers, Howard Grimes, Johnny Grimes, Darren Grimes and Tommy Grimes. Magnolia Funeral Home has been honored to serve the family of Mrs. Mary E. Roberson.