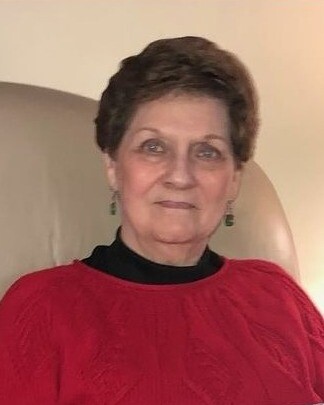 Linda Gail Garner, 80, wife of Wayne Garner, died Wednesday, November 15, 2023 at Maristone Assisted Living in Mt. Juliet.
A funeral service will be held Saturday, November 18, 2023 at 12:00 P.M at Oakes and Nichols Funeral Home with Charles Norman officiating. Burial will follow at Polk Memorial Gardens. Visitation will be Friday, November 17, 2023 from 4:00 – 7:00 P.M.
The family suggests memorials to the Alzheimer's Association 225 N. Michigan Ave., Fl. 17, Chicago, IL 60601. Online condolences may be submitted at www.oakesandnichols.com.
Born September 26, 1943 in Mt. Pleasant, Linda was the daughter of the late Ernest and Kathleen Jones. She was a Member of Jackson Heights Church of Christ in Columbia, Tennessee. Linda enjoyed going to the mountains, going shopping, and housekeeping.
Survivors include her sons: Shane Garner and Chris (Cynthia) Garner. Grandchildren: Christopher Garner, Whitney Garner, Austin Garner, Patrick Garner, Chance Garner, Chase Garner, and Madison Garner; great grandchild: Darcy Garner.
Pallbearers will include: Austin Garner, Patrick Garner, Chase Garner, Donnie Davis, David Garner.