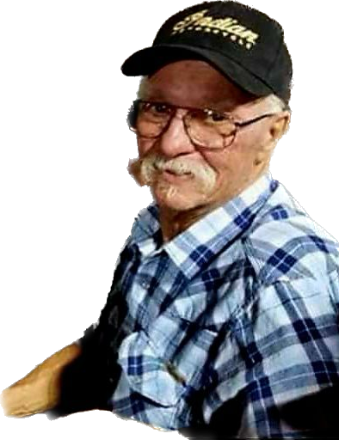 Karl Lee Mason, 77, transitioned from this life to the next on Saturday, July 8, 2023 at the North Mississippi Medical Center in Tupelo, MS. Karl was born on November 14, 1945 in El Paso, TX to the late Karl Walter and Bessie Ruby Jenkins Mason. He was raised and lived most of his life in Edwardsville, IL. He met the love of his life Teresa Garcia and was married on November 9, 1945.
Karl was an outdoorsman. He loved hunting deer and pheasants, boating, and riding his award-winning motorcycle. He loved to watch and go to the NASCAR races as often as he could. Karl was a 32nd degree Mason and served his country proudly during the Vietnam conflict in the US Navy. The one thing that Karl was most proud of was his 31-year career as a blacksmith with the Caterpillar plant in Joliet, IL. After retiring, he and Teresa moved to Ashland, MS to enjoy life together.
The family will hold a memorial service honoring Karl's life at a date to be announced in Edwardsville. Holland Funeral Directors in honored to serve their friends.
Karl is survived by his wife of 43 years, Teresa B. Garcia Mason; son, David Mason; daughters, Karla Ellsworth (Ethan), and Stephanie Topel (Robert); 4 grandchildren, Devin Bushrow, Collin Ellsworth, Quentin Ellsworth, and Kira Mason; and 2 great-grandchildren, Sylvie Bushrow and Piper Bushrow. He was preceded in death by his parents.