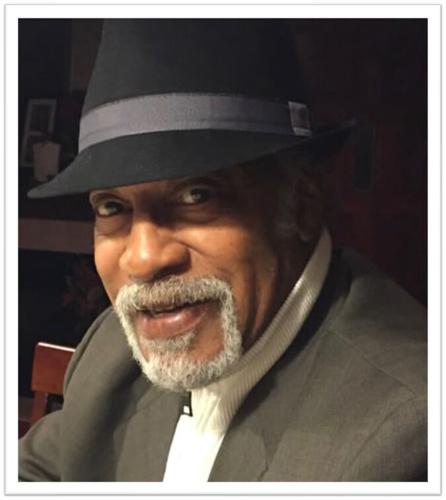 A soldier, teacher, and leader in his church — Julian O. Minor, the only son of the late Winfield and Frankye Minor, was born September 18, 1933, in Colbert County, Alabama. Julian began his education at Sterling High School, where his mother taught, attending grades first through sixth before transferring to Trenholm High School to be with his friends. While at Trenholm, Julian participated in every sport, but football was his favorite. After graduating in 1951, he attended Central State University in Wilberforce, Ohio, where he continued to play football. He completed his bachelor's degree at Western Kentucky University.
In 1953, Julian enlisted in the U.S. Army and began his distinguished military career, which included tours of duty in Germany, Korea, Vietnam, and numerous stations throughout the United States. His military honors and awards included the National Defense Service Medal, Good Conduct Medal, Armed Forces Expeditionary Medal, Army Commendation Medal, Meritorious Service Medal, Bronze Star Medal, Overseas Service bars and ribbons, Republic of Vietnam Campaign Medal, and Vietnamese Cross of Gallantry. He separated from the military in 1983 after thirty years of service to his country.
In the first few years after his retirement, he served as facilities manager at Oakwood University in Huntsville, Alabama. After working at Oakwood, he began his career as an educator, teaching automotive technology at Deshler High School.
Julian retired for a second time after ten years of teaching. He truly enjoyed retirement — traveling all over the country visiting family and friends and attending his beloved Army reunions. He was an active member of Mt. Zion Seventh-Day Adventist Church. Julian served as Head Elder, treasurer, Bible class teacher, and speaker. In addition to his leadership and service at Mt. Zion, he was a welcomed worshipper at Grace Episcopal Church and frequently returned to his "home church," St. Paul A.M.E.
Julian loved the U.S. Army, his fellow soldiers, and the young men under his command. He loved his students and was a positive role model and mentor to many. He also loved the Lord and teaching, speaking, and taking care of the flock. Julian loved and cherished his friends and family. Although he received numerous awards and honors, he was most proud of the legacy he created with his children, grandchildren, and great-grandchildren.
Julian was preceded in death by his parents and his wife of over 40 years, the mother of his five children, Jessie Olivia Minor. He is survived by his wife, Maurice Haygood Minor; children, Julian (Lisa) Minor, Jr., Gregory K. Minor, Sr., Douglas (Michele) Minor, Stephanie (Tay) White, and Michelle (Joy) Minor; four grandchildren, Gregory Keith (Jeanne) Minor, Jr., Julian Charles "J.C." (Kim) Minor, Leslie Minor, and Jason White; four great-grandchildren, Jeanna Minor, Mia Minor, Chance Minor, and Caidence Minor; sister, Mary Constance "Connie" Pruitt; honorary son, Lawrence (Daphne) Garrett; bonus children, Elizabeth Jones and Sha-Nita (Dave) Brennan, and their children, Becca, Cody, and Ryan; brother-in-law, Cleophas Haygood; and a host of nephews, nieces, cousins, and many special friends.
Funeral service will be 11 a.m. Friday, May 5, 2023 Shoals Seventh-Day Adventist Church, Florence, AL, Elder Sherman Cox, officiating. Burial in Greenview Memorial Park, Florence, AL. The body will be placed in the church at 10:00 a.m. The public viewing will be today, 10:00 a.m. to 6:00 p.m.
As an expression of sympathy, please consider making a donation to Mt. Zion Seventh-Day Adventist Church, 825 Pruitt Street, Florence, AL 35630.
Thompson and Son Funeral Home, Tuscumbia, directing.