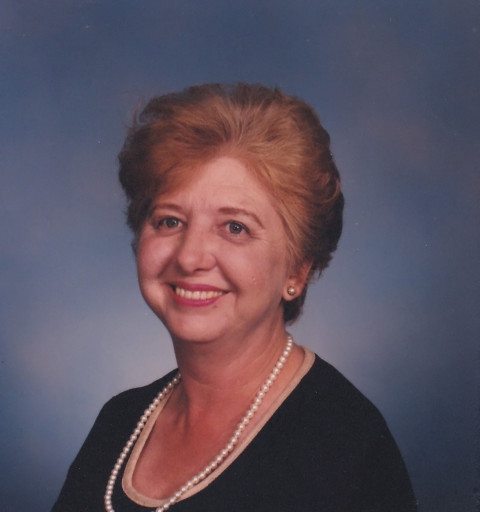 Judy Elaine Ray, a beloved mother, nanny, and friend, passed away peacefully on September 14, 2023, at the age of 77. She was born on March 3, 1946, in Milan, TN, to Claude and Ethel Dunagan Ray.
To honor and celebrate the beautiful life of Judy Elaine Ray, a funeral service will be held at the chapel of Bills-McGaugh & Hamilton Funeral Home at 10:00 AM on September 23, 2023, with a burial at Oakwood Cemetery, in Dyer, TN at 4:00 PM. Visitation will be held prior to the funeral service from 8:00AM until the time of the service at 10:00 AM. Her grandchildren and nephew will serve as pallbearers; grandchildren – Bradley Becker, Wesley "Dalton" Southall, Amanda Becker, Patrick Becker, and James Owens; nephew – Kenny Hurst.
Judy led a fulfilling life, finding joy in the simplest of pleasures. She had a passion for canning, spending hours in the kitchen carefully preserving the flavors of the season in jellies and other seasonal favorites. Her most favorite treat was milk and cornbread. Her love for puzzles challenged her mind and brought her a sense of accomplishment. Judy also had a fondness for collecting cookie jars and beanie babies, each item representing a precious memory and a glimpse into her whimsical spirit. Judy found immense joy in attending the local Senior Citizen Center. There, she would engage in lively conversations, share laughter, and forge lasting friendships with her peers. She relished the companionship and support they provided, cherishing every moment together. Above all, Judy held her family dear to her heart.
Judy will be deeply missed by her family and friends. She is survived by her son, Paul (Carol) Becker of Chapel Hill, TN; her daughter, Kathy (Bill) Owens of Lewisburg, TN; sister, Patsy Ray of Bridgeview, IL; brother, Willard "Sonny" (Betsy) Higgins of Milan, TN; grandchildren, Bradley (Sarah) Becker, Wesley (Shannon) Southall, Amanda Becker, Patrick (Malea) Becker, and James Owens; and 5 great grandchildren.
She is preceded in death by her parents, Claude Ray and Ethel Hargett and sisters, Georgie Hudson and Janice Hudson.
As we gather to say our final goodbyes and celebrate the life of Judy Elaine Ray, let us remember the love she shared, the laughter she inspired, and the beautiful memories that will forever reside in everyone's hearts that knew her.
Bills McGaugh & Hamilton Funeral Home and Crematory is honored to assist the family with the arrangements. Condolences may be extended online at www.billsmcgaugh.com.