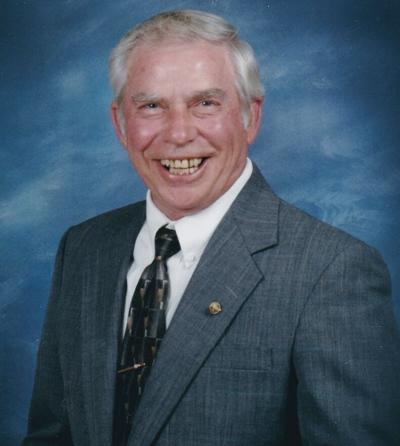 Jackie Mack Thompson, 82, of Florence, passed away, Tuesday, September 19, 2023. Visitation will be Saturday, September 23, 2023, from 10:00 until 11:00 AM at Morrison Funeral Home, Central Heights. The funeral service will immediately follow with Brother Larrry Burbank officiating. Burial will be in Pine Hill Cemetery.
Mr. Thompson retired from TVA where he was an electrician for over 40 years. He was a member of Liberty Baptist Church and a member of the IBEW. He was preceded in death by his parents, James and Ruby Thompson; daughter, Trena Cook; granddaughter, Anna Williams; sisters, Vera Haddock and Lynn Holt.
He is survived by his loving wife of 63 years, Patricia Burbank Thompson; daughters, Lolea Williams (Frankie) and Maria Scott (Wayne); son-in-law, Bryan Cook; grandchildren, David Richey (Lakesha), Blake Scott (Lauren), Jordan Scott (Johanna), Ashley Williams; great-grandchildren, Madi Jane Scott and Mack Scott; sister, Sandra Gray.
Pallbearers will be, Bryan Cook, Frankie Williams, Wayne Scott, David Richey, Blake Scott, Jordan Scott, and Craig Arnett.
The family would like to express special thanks to the nursing staff in ICU at North Alabama Medical Center, and Enhabit Home Health and Hospice. Also, special thanks to Dr. Ty Ashley, Dr. Felix Morris, and Dr. John Baron for their care over the past few years.