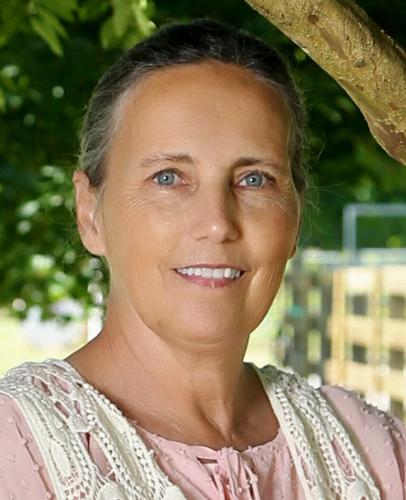 Doris Ann Taylor Brown, 63, of Florence, passed away, Tuesday April 25, 2023. Visitation will be Sunday, April 30, 2023, from 11: 00 a.m. until 2:00 p.m., at Morrison Funeral Home, Central Heights. The funeral service will immediately follow with Pastor Steve Bender and Pastor B.G. Crosswhite officiating. Burial will be at Central Heights Community Cemetery.
Doris was a loving wife, mother, and Mimi, she was a member of Oak Grove Pentecostal Church. She was the bookkeeper and errand runner for the family business for years. Doris loved traveling, antique shopping, finding bargains, but most of all spending time with her girls. Anyone who knew Doris knew she got up every day and fought a battle with her health that many did not even know about. She always had a smile on her face that lit up the room. Doris was a planner and made sure all family functions were put together and everyone was going to be there. She will be missed by many.
She is preceded in death by her mother-in- law, Judy Brown.
Doris is survived by her loving husband of 41 years, Travis Brown; daughter,
Kristin Hensley ( Chad); grandchildren, Hadlee and Charlee Covington; parents, Leon and Billie Sharp; sisters, Donna Fowler and Debbie Smith (Steve);brother, Ricky Sharp(Theresa); father- in-law, Ray Brown; numerous Nieces and Nephews.
Pallbearers will be, Jordan Fowler, Hunter Smith, Kyle Sharp, Joey Wood, Bill Ragan, and Johnny Tank.