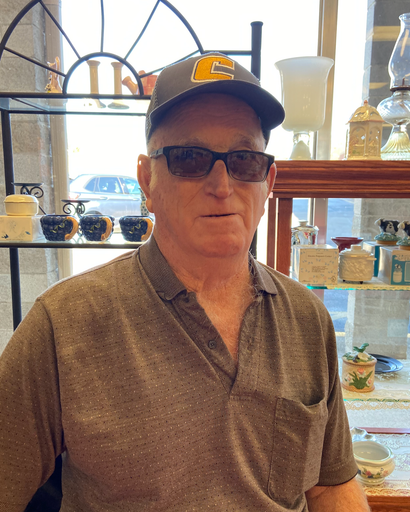 Danny McNeece
October 7, 1954 — September 16, 2023
Columbia
Danny was born on October 7, 1954 in Columbia, TN to the late William A. McNeece and Barbara A. Mabry McNeece. Danny passed away peacefully on September 16, 2023 at his residence, after a brief illness.
Danny was dearly loved by his family and friends. In his early years, he enjoyed bowling and helping his neighbors by hauling hay and mowing lawns. More recently, he enjoyed watching wrestling, collecting ball caps, and spending time at the senior center in Columbia. There he mostly enjoyed playing bingo and loved to gift his winnings to others; Danny had a giving heart. He was fond of eating lunch out with his sister, Carol, at Dooley's Deli almost every Friday. On special occasions, he enjoyed his favorite meal from Cracker Barrel, being meat loaf, mashed potatoes, and fried okra with sweet tea to drink. Danny also loved to make others laugh. He was able to recognize a "good person," his words, and a kind soul when he met one, making him an excellent judge of character.
Danny is survived by his sisters: Lisa Ann King and Lemma Carol Fite (Joe), and niece Anna Carol Fite.
The family wants to extend their gratitude to the staff and caregivers of Progressive Directions Inc. of Columbia and Compassus Hospice of Columbia. Special Thanks goes to caregivers and friends. Yolanda Pennix and Susan Roland.
In lieu of flowers, we are requesting that you do an act of kindness, in honor of Danny. May his giving nature live on through us all.
A graveside service will be held honoring Danny's life on Saturday, September 23, 2023 at 11:00 a.m. at Chapel Grove Cemetery in Summertown, TN.
Williams Funeral Home has been entrusted with the care of Danny.