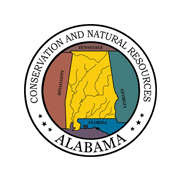 HUNTSVILLE-The Alabama Conservation Advisory Board (CAB) will hold its second scheduled meeting of 2023 on Saturday, May 20. The meeting will take place at the Randolph School Thurber Arts Center, 4915 Garth Rd. SE, in Huntsville, Alabama.
Registration for those wishing to address the board will be from 8-8:30 a.m. The meeting will begin promptly at 9 a.m. Attendees with printed information they wish to share with CAB members are encouraged to bring 16 copies of the material for distribution. Please ensure name and contact information are included on each copy.
The CAB assists in formulating policies for the Alabama Department of Conservation and Natural Resources (ADCNR), examines all rules and regulations, and makes recommendations for their change or amendment. This includes hunting seasons and bag limits.
The board is comprised of 10 members appointed by the Governor for alternating terms of six years. Joseph Dobbs, Jr., currently serves as chairman. Additional CAB members include Greg Barksdale of Hanceville; Kevin Savoy of Dothan; Grady Hartzog of Eufaula; Brock Jones of Tuscaloosa; Raymond Jones, Jr., of Huntsville; Jeff Martin of Pell City; Ben C. Stimpson, Jr., of Mobile; Gary Wolfe of Fairhope; and Tim Wood of Selma.
The three ex-officio CAB members are Gov. Kay Ivey, Agriculture Commissioner Rick Pate, and Alabama Cooperative Extension System Director Dr. J. Mike Phillips. ADCNR Commissioner Chris Blankenship serves as ex-officio secretary.
If Americans with Disabilities Act accommodations are needed, please contact Betsy Jones at (334) 242-3486 or betsy.jones@dcnr.alabama.gov. Requests should be made as soon as possible, but at least five days prior to the scheduled meeting.
Media Release/Alabama Department of Conservation and Natural Resources