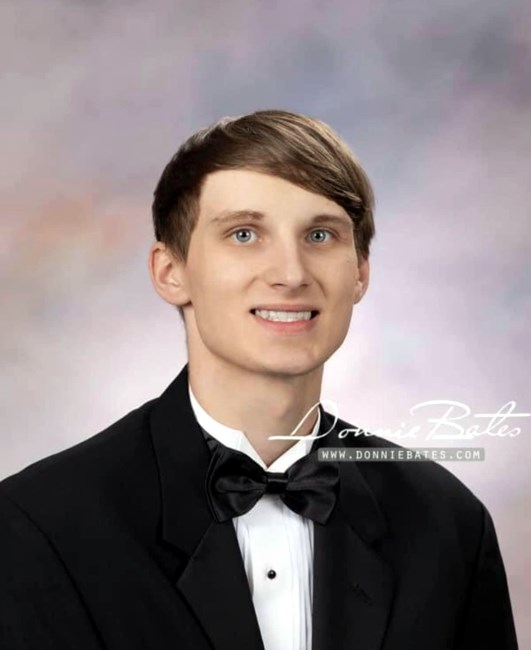 Service to celebrate the life of Connor Lance Gargus, 18, will be held at 2:00 PM Saturday at Memorial Funeral Home with burial to follow in Henry Cemetery.
Visitation will be the day of the service from 11:00 AM until service time.
Connor passed away on Saturday August 19, 2023 as a result of an accident. He was born in Tupelo on September 24, 2004 to Lance and Gina Smith Gargus. He was in his senior year at Alcorn Central High School and enjoyed being a part of many different activities. He played on the middle school basketball team, was on the tennis team, shotgun team and a member of the FFA. He was an Eagle Scout and completed his project by planting 20 Canadian Maple trees at the Heritage Park in Farmington. He also was active in the Sea Scouts and would travel to Nashville on the weekends to train with other scouts.
He is survived by his parents, Lance and Gina Gargus; sister, Autumn Dawn Mayanna Gargus; grandmothers, Jean Smith and Mary Gargus; aunts and uncles, Paula Ary (Ashley), Sheila Hurst, Sonya Wilkinson (John), Kristie Hollan (Sam), Jennifer Kelly (Craig), Dakota Parrish (Kaylen), Zeke Childress, Dustin Parrish (Cassie), Jeff Smith and John Smith (Faith); great aunts, Linda Cantrell and Maxine Howard; god parents, Joey Leatherwood (Christie), Bobby Allen and a host of other cousins, family and friends.
He was preceded in death by his grandfathers, James Henry Gargus and George Harold Smith; maternal grandmother, Cornelia Haynes; uncle, Jimmy Gargus; great-uncle, Gene Cantrell and two infant siblings.
Arrangements are under the care of Memorial Funeral Home.
Fond memories and expressions of sympathy may be shared at www.memorialcorinth.com for the Gargus family.