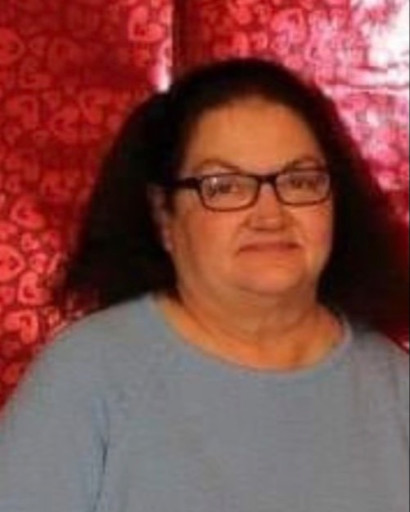 Annie Estelle Goforth Morris, 71, passed away on Saturday, September 16, 2023 at River Place Nursing Center in Amory.  She was born in Flat Rock, AL on June 27, 1952 to Lonnie H. and Ollie Mae Harris Goforth. Growing up in Alabama, she moved to Racine, WI where she met and married Stevie Morris in 1970.  They later made their home in Monroe County and she was a homemaker devoted to her husband and children.  She was of the Baptist faith and her hobbies included word search puzzles, watching movies and television with her favorite programs being In the Heat of the Night and Grey's Anatomy, and she enjoyed a bowl of ice cream.  She was an avid Bible reader who loved her family deeply.
Funeral services will be at 2 p.m. on Tuesday, September 19, 2023 at Cleveland-Moffett Funeral Home with Bro. Chuck Moffett officiating.  Burial will follow in the New Hope Cemetery.
She is survived by two sons, Steven Morris (Sherry) of Smithville and Chad Morris (Wendy) of Amory; one daughter, Angie Coxey of Smithville; one brother, Marvin Goforth (Loretta) of Texas; grandchildren, Andrea Spencer (James), Kim Edwards (Eugene), Cody Phillips (Laken), Cameron Morris, Hunter McCain, Cali Box, Jennifer Chavis, Ashley Freeman (Joseph), Justin Coxey (Julian), Emily Morris (Seth), Jasmine Morris, Damien Shelton, Maddox Morris, Michael Coxey, and Brian Coxey (Addie); great grandchildren, Abbi Coxey, Blake Spencer, Maggie Spencer, Madison Edwards, Brooklyn Edwards, Lexi Edwards, Grayson Phillips, Lyric Freeman, KJ Freeman, Kammi Freeman, and Alice Coxey; and a host of nieces and nephews.
She was preceded in death by her parents; her husband, Stevie Morris; two brothers, Richard and Bobby Goforth; in-laws, Columbus and Kat Morris; and grandchildren, Lindsey and Kristen Morris.
Pallbearers will be Ira Brown, Gary Brown, Billy Morris, Hunter McCain, Austin Hurley, and Joseph Mixon. Honorary pallbearers will be her nephews.
Visitation will be from noon until 1:45 on Tuesday at the funeral home.