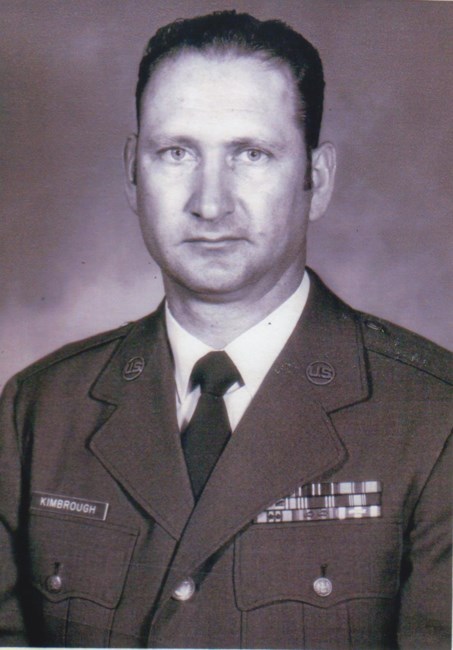 Alvin Kimbrough, age 87 of Stella passed away November 18, 2023, surrounded by his family. He was retired from the United States Air Force, and also worked for TVA in Chattanooga for 17 years. He loved to laugh and listen to Gospel, Bluegrass, and Country Music. Alvin loved his family most of all.
Alvin was born September 25, 1936 to the late Henry Grady and Jenny Jewel Wilkerson Kimbrough. He is also preceded in death by his daughter, Regina Dennard, his sisters, Louise Moats, Thelma Loveless, and Wanda Lee Horn, his brothers, John Warren Kimbrough and Teddy Kimbrough, and several nieces and nephews.
Survivors include his wife, Linda Gowen Kimbrough, his son, Gary Kimbrough (Kim), his daughter, Theresa Keenum (J.W.), his granddaughters, Linda Garver, Jenny Kelly, and Kadie Kimbrough, his grandsons, Kyle Kimbrough and Haushn Kimbrough (Shania), his 6 great grandchildren, and his sister, Lillian Corder, and several nieces and nephews.
Visitation with the family will be held from 4:00 until 8:00 p.m. on Monday, November 20, 2023, at Carr & Erwin Funeral Home. A Funeral Service will be held Tuesday, November 21, 2023 in the Chapel at Carr & Erwin Funeral Home at 12:30 p.m. Graveside Services with Military Honors will be held at 2 p.m.at Stella Cemetery.