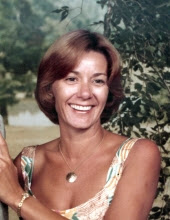 Eva Janet Anderson DeFatta, 85, of Huntsville, passed away peacefully on July 28, 2022, with her family by her side.
She was born to the late Martha Lou Anderson and Clarence Herman Anderson January 27, 1937, in Kokomo, Indiana. Eva Janet graduated from Alamo Heights High School in San Antonio Texas, class of 1954 and studied Fashion design at the University of Texas at Austin.
Eva was preceded in death by son, Michael DeFatta (Lance). She is survived by Vincent DeFatta, her loving husband of 43 years. She is also survived by five children: Richard DeFatta (Michelle), Howard Whittaker, Tracey Whittaker McNeil (Mike), Thomas Whittaker (Jennie), and Christopher DeFatta. The large, loving surviving family continues with nine grandchildren, eleven great-grandchildren, and one sweet pup named Penny.
With a fearless, independent soul, she loved big, laughed big and was never, ever afraid to speak her mind. Always the champion for the underdog, she saved her most ferocious love and empathy for those struggling or feeling some failing in their life. She was and always will be that angel on your shoulder telling you to push on, all will be okay.
In lieu of flowers please donate to Tunnel to Towers Foundation in her memory.